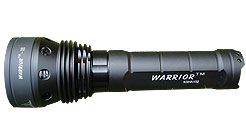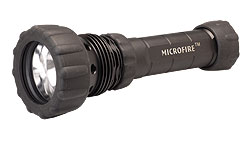 HID / LED Flashlight (K500G)

The K500G HID Flashlight


MicroFire® Warrior I L500G is a gun mounting HID ( High Intensity Discharge ) flashlight.


Powered by 4pcs of disposable CR123A li-ion battery, K500G can put out a stunning beam up to 700 Lumens with a effective visible range of 150 meters. As the full spectrum from the HID bulb, K500G has a powerful IR /UV shot with the filters for different tactical requirements.


Rugged aerospace-grade aluminum CNC machined body, hard anodised finishing, O-ring sealed, high transparency optical lens, compact size, light weight make it a good choice for professionals such as military, police personnel, fire-fighting, rescue, hunting etc.