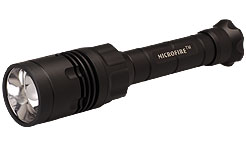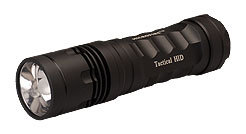 HID / LED Flashlight (T500G)

MicroFire® T500G HID Flashlight


High Intensity Discharge (HID) flashlight features the latest developments in portable HID illumination technology applications.


Perfect combination of somatology engineering campact ratio body with powerful tactical-level white beam output of 700Lumens at a weight less than 1.0 pound.


Rugged aerospace-grade aluminum CNC machined body, hard anodised finishing, O-ring sealed, high transparency optical lens, compact size, light weight make it a good choice for professionals such as military, police personnel, hunting etc.